Okay so if you've been stalking me on facebook, you would have known or seen this by now, but if you haven't here it is!
Remember when I said I wanted to color my hair reddish in January and how I made the little mock-up of me with red hair on photoshop?
Well, forget about all that because I have already gone out and colored my hair an auburn shade about 2 or 3 days ago. The backstory behind that would be...
I had initially wanted more of a copper-red color since it seemed more vibrant and striking. However, at the salon, the stylist said that because my hair already has some golden tones to it, a copper-red would make my hair seem straw-like and gross so I passed on that and she recommended I color my hair Auburn instead. And for those who don't know auburn is basically a brown-red color, as opposed to the gold-red that copper red was.
So after coloring my hair, I cam-whored a little and this is the result: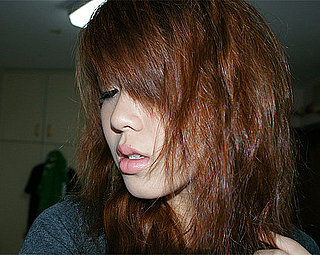 This is how my hair looks like in in-door/fluorescent lighting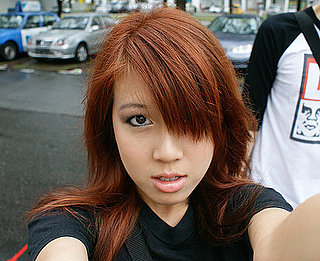 And this is how my hair looks like in bright natural lighting.
P.S. I know my expression is fairly candid and that it is because cam-whoring in public, in the middle of a carpark is just fairly stressful. Lol!
Either which, what do you guys think?