In the midst of moving important items from one hard disk to the other and lookie what I found in my photo folders... a haul that I never got the chance to mention. Okay, how do I lose pictures if I'm typically so crazy about organization?
Well I import images from my camera directly into folders that date themselves and from there I group copy & paste into another folder. It's hard to explain but sometimes I group copy the ones I want and think to come back and get others but end up forgetting them altogether. Thankfully I do find some of them again before I delete the dated folders.
❧
I picked up some Sleek Pout Paints with my last sleek order awhile ago, made possible thanks to Chantana (everbluec)!
My main purpose of joining the spree was because I caved and picked up the Sleek Oh So Special palette. There are tons of images about it already so I shall do a really quick 2 picture feature about it and move on.
Okay maybe a small quick paragraph too but I just couldn't resist this palette. Sure I have a ton of neutrals but I like the coherency of the shades in here, pulling a little pink but not too much with shades that you can use to create a smokey look. Seems like a handy thing to bring abroad so you can do that neutral look and also glam up if need be.
Moving on, I've always wanted to try Sleek's Pout Paints and decided to pick a couple of shades up.
i kept with rather typical shades that I wear straight out of the tube since half the time I wouldn't bother with mixing them. I was hesitant on getting these because I know I probably wouldn't reach for them that often, seeing as I own 2 OCC Lip Tars that are just sitting in my drawers right now.
Nonetheless, I got it anyway so I'll have to make myself use them now.
I got them in the shade Peachykeen, Milkshake and Minx.
I like the smaller nozzle of these as it allows the product to dispense easily without a mess, unlike with OCC's Lip Tar.
However this also means unlike the OCC where you could apply it straight to your lips, you will definitely need some applicator with this. A lip brush is the obvious choice but in this entry and in the few times I've used these, I squeezed some on the back of my hand and dabbed/blended it out with my fingers.
I can foresee myself using Minx a lot.
After swatching these I thought why not just mix them all together for the fun of and I ended up with a shade as such.
Definitely not a unique shade and something I could easily replicate from my stash but hey it's still pretty. It almost seems like Minx devoured the other 2 colors or something, all trace of Peachykeen was lost but it's probably contributing to the tones of the mixed shade in a subtle way.
Here's a lipswatch of the mixture above.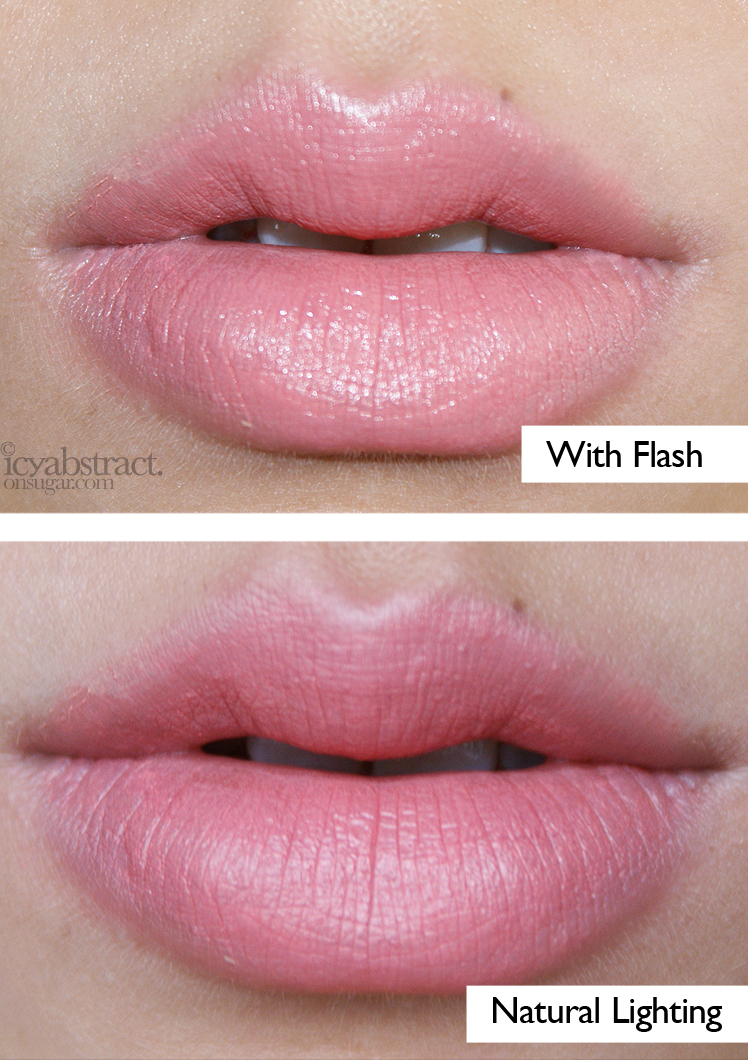 As with the Lip Tar these could accentuate any dryness or flakes on the lips so do hydrate and exfoliate prior.
Even though I'm not a daily user of these Pout Paints because they arent the most convenient to throw on in a rush, I do like how they give a natural matteness to the lips. In instances of more neutral-toned shades, like the one above or perhaps Minx, it almost seems like foundation for the lips. Not in that pale muted way but it evens out the lip color in whatever shade it is without making it look too made up. The subtle muted glossiness adds a nice touch of dimension though as you can see it's really not all that glossy in natural lighting, more well.. natural looking.
Well that's enough of me rambling. Have you tried these Sleek Pout Paints?
If so what are some of your favorites be it from-the-tube or a combination?
Thanks for reading!